As a nationwide training center, Health Science Consulting is always seeking professionals to conduct training in first aid, CPR, AED, and BLS, ACLS, and PALS. If you are passionate about saving lives, motivated to facilitate learning, feel comfortable in group settings, and find it easy to make complex concepts understandable to others, you may be a perfect candidate.
The CPR Instructor Course will allow the participant to teach American Heart Association and American Red Cross courses. An instructor who is interested in teaching BLS level certification classes must be a licensed or certified healthcare worker. An instructor who is not a healthcare worker may teach the Heartsaver CPR/AED, First Aid, Pediatric First Aid CPR AED, and Friends & Family CPR. In addition, if you are a healthcare provider you can also become an AHA instructor in ACLS and PALS.
Prerequisites: Current American Heart Association Provider certification card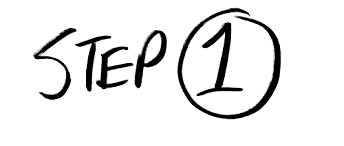 (850) 559 – 1678
This is a simple call to discuss your interest, prerequisites, and once approved, we will ask for you to complete and email us the instructor candidate application (see download link below) and a copy of your current AHA Provider certification card. Are you currently an AHA instructor and interested in transferring your primary alignment – download the transfer request below.

One-day class that covers:
AHA/ARC organization
Program Administration Manual
2020 AHA/ARC CPR & ECC Updates
Training Center policies
Course administration
eCard processing
Skills Testing
Teaching Prompt
Written Exam

One of our Training Center Faculty monitors the new instructor deliver their very first class. This helps ensure the quality assurance initiatives of the AHA/ARC while bolstering the confidence of our new instructors. The course monitoring will be completed at a Health Science Consulting facility. The instructor monitoring must be completed within 6 months after the instructor course.
Price: Heartsaver $699.00
Price: BLS Instructor $499.00
Price: BLS & ACLS Instructor $1075.00
Price: BLS, ACLS & PALS Instructor $1600.00
NOTE: Cost includes all instructor materials required by AHA including AHA Provider manual, AHA Instructor manual, AHA Instructor Essentials course, and AHA Course DVD. The course fee does NOT include equipment or supplies needed to teach your first class (manikins, AED trainers, BVMs, student manuals, eCards, and associated student supplies). You may choose to purchase these supplies from us for an additional fee.
No hidden fees – we don't charge alignment fees, roster fees, or monitoring fees.
***Registration for our AHA instructor classes closes 10 days prior to class start OR when the class becomes full – we do not reserve seats for classes until payment is received. If none of our dates work for you, contact us for a private AHA instructor class on a date of your choice. Additional fee required for private classes.
---

Instructor Benefits
Access to our private AHA Training Center Instructor Site (with tons of valuable resources)
No alignment fees or roster fees
Easy online eCard ordering
Manage and issue your eCard inventory
Advertise your AHA classes for free online on the AHA Course Connector website
Free online roster entry & file/records storage
Opportunities to Grow
Opportunity to become a Training Site*
Opportunity to become a Training Center Faculty* (teach instructor level classes)
Teach anywhere in the U.S.
*Must meet additional AHA and Training Center requirements
We never outsource Instructor Classes
Some AHA Training Centers outsource their AHA instructor classes to a third party. Outsourced instructors won't be able to provide you with the quality, information, and resources you need to become a successful AHA instructor. One way to recognize whether your AHA instructor class might be outsourced is if the company offers AHA instructor classes in multiple cities, in multiple states – as they are simply outsourcing the training of their classes to other companies and random instructors who can't provide the quality that an actual Training Center can.
Frequently Asked Questions
How do I become an AHA Instructor?
To become an AHA Instructor, you need to already have your American Heart Association Provider Certification in the discipline you want to become an instructor in. This means you're already certified in the class you want to be able to teach. Certifications from any organization other than the American Heart Association are not acceptable.
How do I transfer my alignment to your Training Center?
Give us a call to discuss your request to transfer. We will review the steps to take and ask that you complete the transfer request form and a new instructor candidate application. The cost to transfer is $50/discipline. Once we receive your transfer documents and verify requirements are met, we will send over an invoice for the transfer fee, schedule an instructor orientation over Zoom and issue a new instructor eCard.
Am I allowed to start my own business?
Yes! As an AHA Instructor under our AHA Training Center, you will be setting up and teaching your own students. Most of our instructors have their own CPR businesses.
How soon can I start teaching after becoming an AHA Instructor?
After you complete one of our AHA instructor classes, you will need to complete your monitoring session. After successful completion of your final monitoring session, you'll receive your AHA Instructor Certification the same day and you can officially start teaching AHA classes!
Are there restrictions on how many classes I can teach?
No, we do not limit the number of classes you can teach. We also do not require precourse approval to teach classes.
When will I receive my official AHA Instructor Certification?
We issue your official AHA Instructor Certification the same day as your successful monitoring session and you'll have it before you leave our office and can get start teaching right away!
What other costs are involved in becoming an AHA Instructor?
You will need to purchase training equipment (we'll go over exactly what you'll need during the instructor class so you should wait until after your class to purchase anything) since this is an AHA requirement for all classes. You should also consider the costs of starting your own business such as forming an LLC, buying business cards, and/or a website.
How do I prepare for the AHA instructor class?
After you register and pay for one of our AHA instructor classes, you'll receive a confirmation email with additional information about your class, how to prepare, and a link to access the required online AHA Instructor Essentials Course. The online portion of the course must be completed before your in-person AHA Instructor class.
What do we do during the in-person portion of the AHA instructor classes?
During the in-person course, we'll provide you with additional instructor materials and go over everything you need to get started teaching. We'll also go over how to prepare for and teach classes as an AHA Instructor, submit course roster documentation, how to test and remediate students, how to navigate the AHA Instructor Network, and how to issue official AHA eCards to your students.
When and where will I complete the monitoring session required by AHA to become an instructor?
All of our instructors complete their monitoring sessions at our training facility in Tallahassee, Florida or Fort Collins, CO. You may also set up your own class at your facility. You will attend one of our regularly scheduled classes with actual students and teach a portion of the class. No need to be nervous! An experienced instructor will be right there with you the entire time to help!
How does the monitoring session work?
After the in-person course, you're required to come back on a separate day to complete your monitoring session(s)* where you'll be paired with one of our experienced instructors to assist teaching a live class with real students to demonstrate AHA instructor competency. The monitoring session(s) are completed at our office during one of our regularly scheduled classes. We hold most of our classes several times a week so there are plenty of opportunities to complete your monitoring session(s) quickly. You have six (6) months from the date of your in-person AHA instructor course to complete your monitoring session.
Monitoring Session Requirements
BLS Instructors are required to complete one (1) successful monitoring session. For ACLS and PALS Instructors, if your ACLS/PALS Provider certification was taken anywhere other than our office, you are required to complete two (2) monitoring sessions. If your ACLS/PALS provider course was taken at our office, you are only required to complete one (1) monitoring session.
Do you offer virtual instructor classes?
Yes, the American Heart Association allows virtual classes until August 31, 2023. A portion of this class is completed online at home to save time in class, and you will attend your AHA Instructor class virtually then complete your monitoring session remotely to receive your AHA BLS Instructor certification. Click here for more information and upcoming class dates. Be careful when signing up for a class somewhere that seems too good to be true – we suggest reading through the AHA Fraud Warning. In summary, the fraud warning advises students to protect themselves by always looking for the official AHA Training Center logo before registering for a class, verify that the organization is a Training Center on the AHA Course Connector or by calling 1-800-AHA-USA-1.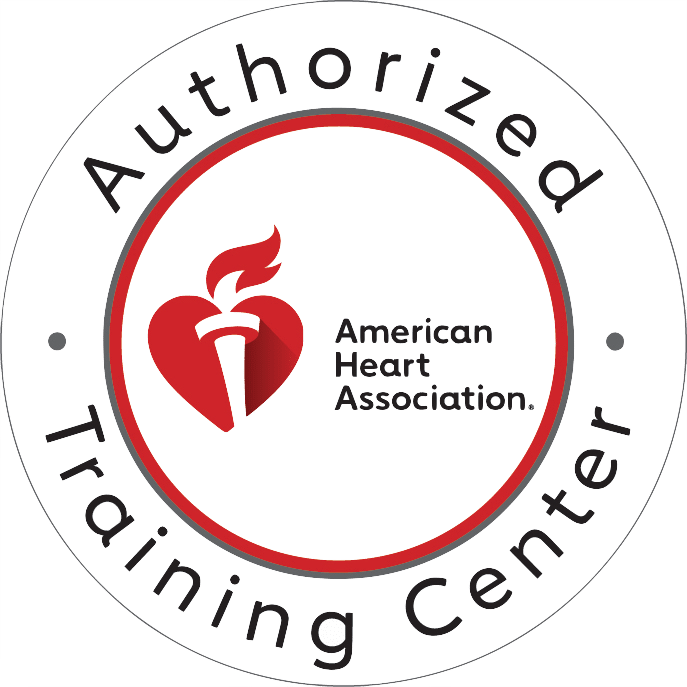 The American Heart Association strongly promotes knowledge and proficiency in all AHA courses and has developed instructional materials for this purpose. Use of these materials in an educational course does not represent course sponsorship by the AHA. Any fees charged for such a course, except for a portion of fees needed for AHA course materials, do not represent income to the AHA.