The CPR Instructor Course will allow the participant to teach American Heart Association and/or American Red Cross BLS level certification classes (must be a licensed or certified healthcare worker) as well as the Heartsaver CPR/AED, First Aid, Pediatric First Aid CPR AED, and Friends & Family CPR. In addition, if you are a healthcare provider you can also become an AHA instructor in the ACLS and PALS discipline once you have become a BLS Instructor.
As a nationwide training center, Health Science Consulting is always seeking professionals to conduct training in first aid, CPR, AED, and BLS, ACLS, and PALS. If you are passionate about saving lives, motivated to facilitate learning, feel comfortable in group settings, and find it easy to make complex concepts understandable to others, you may be a perfect candidate.
Prerequisites: Current AHA/ARC Provider certification card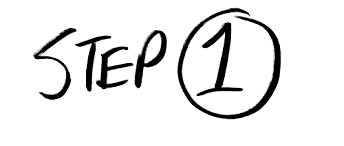 (850) 559 – 1678
This is a simple call to discuss your interest, prerequisites, and once approved, we will ask for you to complete and email us the instructor candidate application, your resume, and a copy of your AHA/ARC Provider certification card.

One-day class that covers:
AHA/ARC organization
Program Administration Manual
2020 AHA/ARC CPR & ECC Updates
Training Center policies
Course administration
eCard processing
Skills Testing
Teaching Prompt
Written Exam

One of our Training Center Faculty monitors the new instructor deliver their very first class. This helps ensure the quality assurance initiatives of the AHA/ARC while bolstering the confidence of our new instructors. The course monitoring will be completed at a Health Science Consulting facility. The instructor monitoring must be completed within 6 months after the instructor course.
Price: AHA $200.00 | ARC $300.00
NOTE: The course fee does NOT include instructor materials or materials needed to teach your first class (course DVD, manikins, AED trainers, BVMs, and associated student supplies). You may choose to purchase these supplies from us for an additional fee.